Colleen Castleman
 is an artist, designer, and filmmaker based in Southern California, and an alum of the CalArts Character Animation program.
She is credited as a featured Cartoonbrew Artist of the Day, participant in the Gravity Falls Tribute "Farewell to the Falls" at Gallery Nucleus, teaching assistant for both CalArts and Concept Design Academy, and freelance apparel designer for the CalArts Character Animation program.
Away from work, Colleen enjoys playing videogames, cooking at home, photography, and singing to her two spoiled cat children, Banjo and Cricket.
​​​​​​​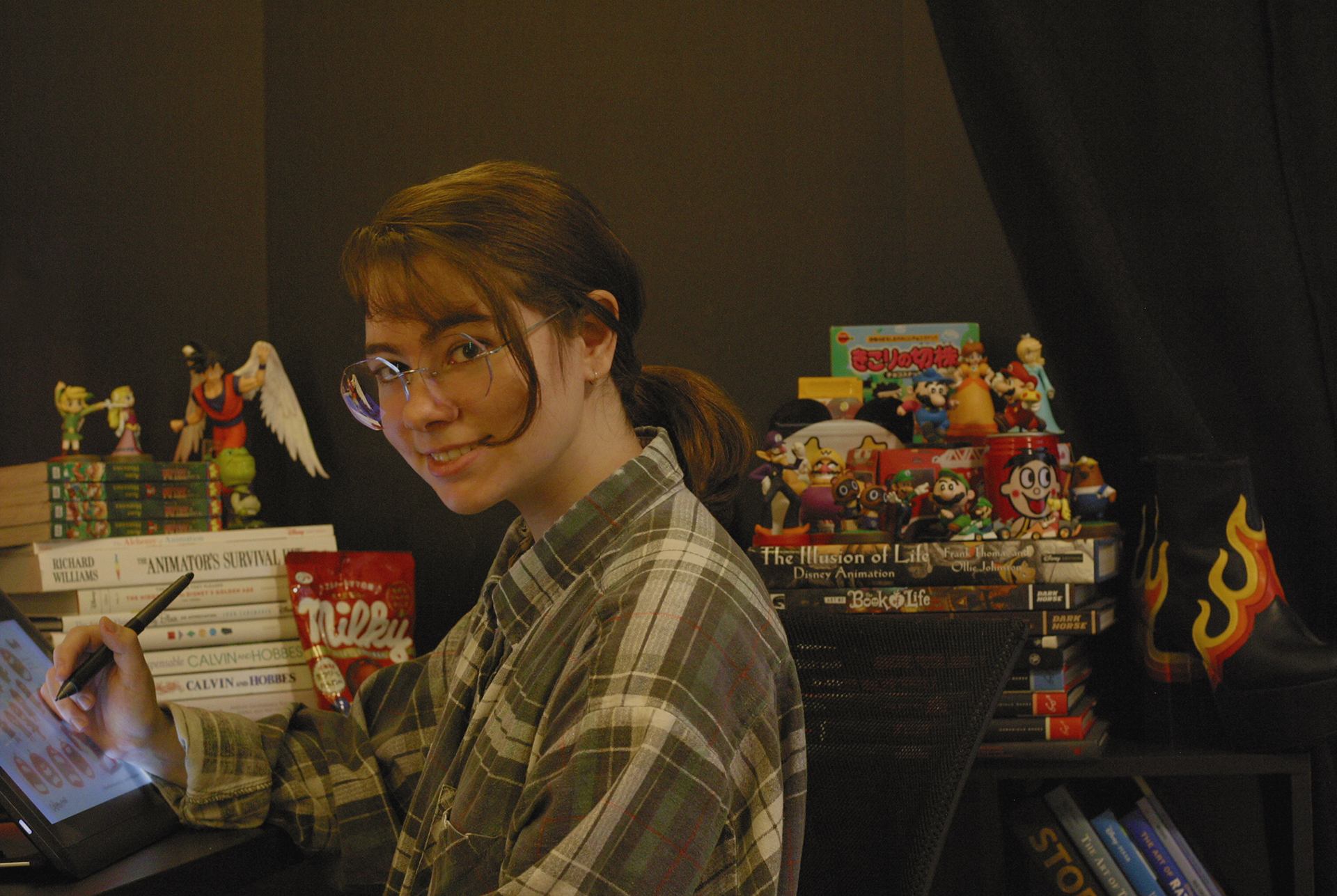 Colleen is currently availabl

e

for hire.
The best way to contact Colleen is to email her directly at

 

colleencastleman@alum.calarts.edu or 
You can fill out the form provided ->
Your message has been sent. Thank you!