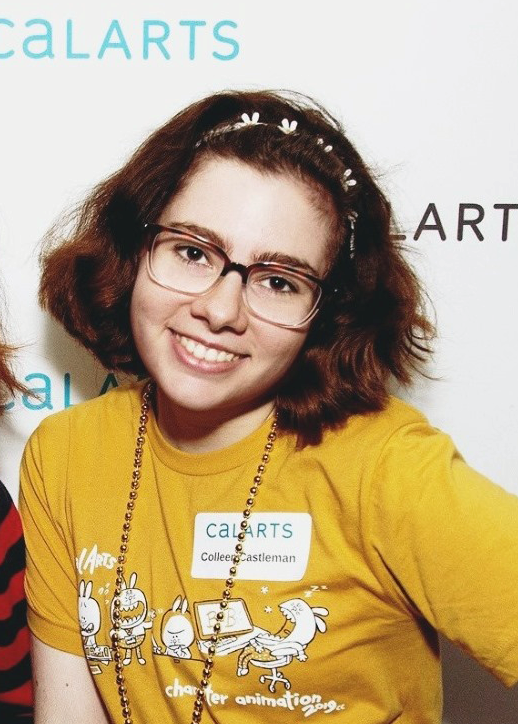 Colleen Castleman

is an artist and filmmaker based in Southern California. She is an alum of the CalArts Character Animation program, where she attended all four years to earn her BFA in Character Animation. During her time as a student, 
Colleen worked as a teaching assistant for animation classes at CalArts and Concept Design Academy.
After her first year at CalArts, Colleen was featured as Artist of the Day on Cartoonbrew. In the summer of 2016, Colleen participated as an artist in the "Farewell to the Falls" Tribute Gallery for Gravity Falls at Gallery Nucleus.